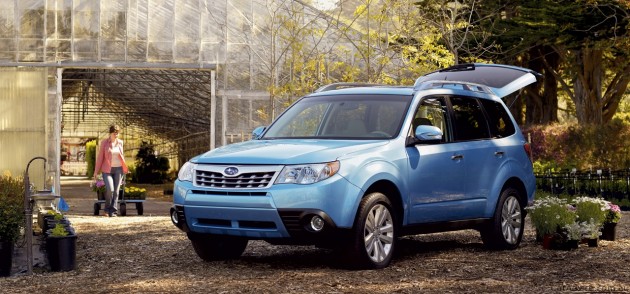 This is definitely good news for Subaru car lovers. Based on the latest progress, Tan Chong Group has confirmed to assemble Subaru vehicles in Malaysia under a MoU with Fuji Heavy Industries Ltd and the production will start in October 2012.
Today, Fuji Heavy Industries said that the MoU was for a consignment production contract with TC Subaru Sdn. Bhd which currently distributor of Subaru vehicles in Malaysia. Production will begin in October 2012 at an existing production facility of Tan Chong Motor Assemblies Sdn Bhd (TCMA) with a production capacity of 5,000 units a year, it said.
Lastly, Subaru official added that the Subaru compact SUVs will be locally-produced and marketed in Malaysia, Thailand and Indonesia through the Subaru sales and distribution network of Tan Chong Group.
At present, we are unable to confirm which model of compact SUVs will be assembling in Malaysia. We will be contacting our counterpart in Subaru for more information about this subject. It won't be surprised it could be some other model that specially designed for Asean market instead of Subaru Forester.