Based on yesterday's report, the Australian mining tycoon Nathan Tinkler beachside mansion at Merewether, New South Wales got broken into while he and his family were asleep. The burglars made off with a stash of family property including watches, laptop computers, a digital camera and his 2010 Ferrari California.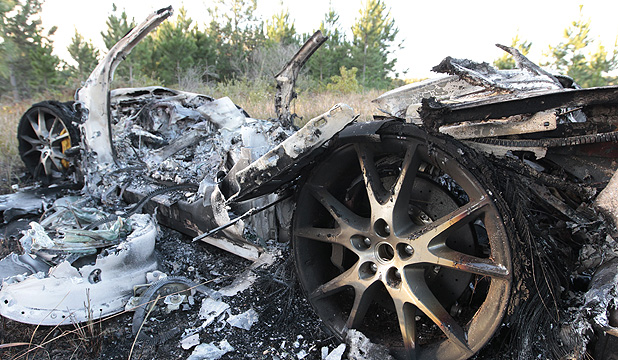 Unfortunately, the black colour 2010 Ferrari California was found burnt-out in bushland off the Pacific Highway at Raymond Terrace, north of Newcastle, at about 2.30pm (Australian Eastern Standard Time) on Monday.
On the whole, Nathan Tinkler's AUD650,000 Ferrari California goes up in flames and totally destroyed. According to a spokesman for Mr Tinkler told that, We hope there's an arrest very soon. Moreover, the police have taken what's left of the burnt-out vehicle for forensic examination.