We heard about the join development of Toyota and Subaru for the 2+2 sports coupe car. The Toyota version of it as we  know as FT-86 was revealed and we've seen tons of picture of it. This 2 pictures here will give a a glimpse of how Subaru's version of FT-86 or the 2+2 Subaru coup© will look like. Rumors say that will be call the Subaru version Eleven and with this model in specific a Subaru Impreza Coup©.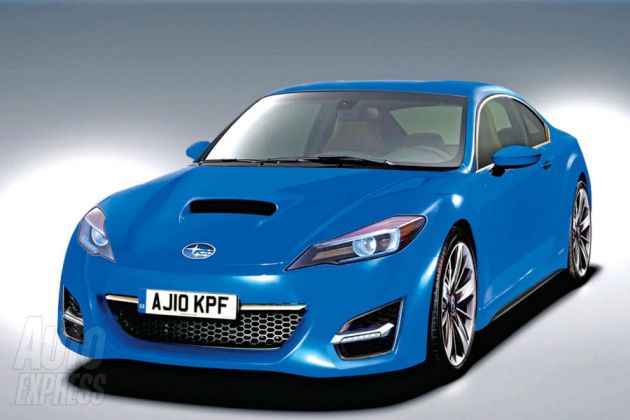 The chasis of the car is modified from the current Subaru Legacy Chasis, the engine will be the Subaru's flagship engine – the 2.0L boxer engine. Originally the engine produces 148bhp, but with a new cylinder head and new camshafts,piston and valves, the Subaru Coupe will produce 200bhp. 0-100km/h will be under 7 seconds with a top speed of 225km/h. The new layout will be a 2 rear wheel driven model. However, we would expect a 300bhp turbo version or probably it will be called the Wrx version or even STi to come later too.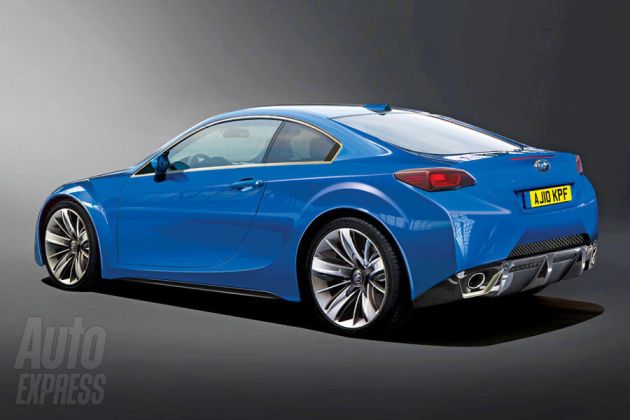 The handling  will be tuned optimum – that is on the suspension, steering and also the brakes. The cars will be paired with a 6 speed manual gearbox. Subaru also carries its signature huge bonnet scoop to help cool down the engine. While it is expected to look similar to the Toyota version of FT-86. Subaru has implement its new design elements such as the hawk-eye shaped headlights as well as the day light LED at the fog lights area. We expect the car to be on sale in 2012 and the price estimate to be RM200k-250k.
Source : AutoExpress UK