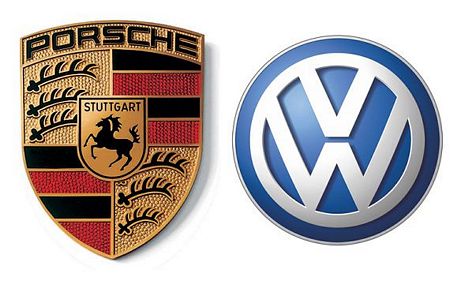 Volkswagen and Porsche announced today that they reached an agreement to merge their operations to create an integrated automotive group led by VW. Under the agreement, Volkswagen will buy a 42 percent stake in Porsche's automotive unit by the end of 2009. The merger which will see the creation of a group with 10 brands, sales of around 6.4 million vehicles and more than 400,000 employees, will be achieved in several stages, and is expected to be completed by 2011.
Currently, Porsche SE holds a bit over 50 percent of Volkswagen's common shares along with options for another 20 percent. Porsche will start off by negotiating to sell those options to the Emirate of Qatar for an undisclosed sum. Once that deal is done, Volkswagen will buy 42 percent of Porsche AG (the car making business) before the end of this year. Volkswagen will pay Euro 3.3 billion for that stake.
VW will pay another Euro 3.55 billion for Porsche Holding Salzburg, a trading company owned by the Porsche and Piech families. Ultimately, by the end of 2011 as Porsche SE reduces its debt load with all of this new cash, Volkswagen and Porsche will merge into a single company.