For German, they has a Porsche Museum in Stuttgart-Zuffenhausen as well as BMW Museum in Munich. For the Asian, Subaru has a STI Gallery in Tokyo too.
Subaru Tecnica International (STi), the performance tuning division of Subaru marks the 20th year anniversary. Fuji Heavy is inaugurating the STI Gallery, a new museum in Tokyo that highlights the products and activities of its Subaru racing unit.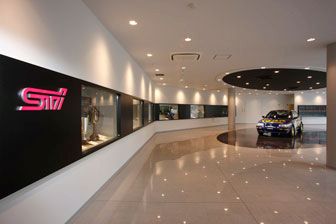 Museum is located at 3-9-6 Osawa, Mitaka, Tokyo and will be open everyday from 9:30am – 7:00pm. The most noteworthy section of the museum would have to be the car exhibits which showcase cars like Colin McRae's Legacy RS which he used to win the 1993 WRC New Zealand rally.