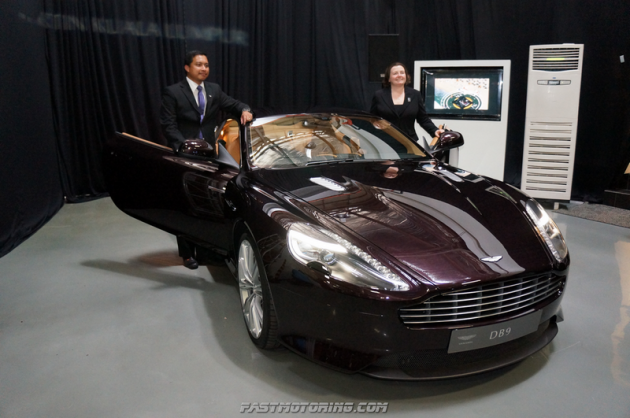 Aston Martin DB9 is officially here in Malaysia. The launch of the most powerful revision Aston Martin DB9 since we first seen back in 2004. This launch is in-conjunction of the 100 years of Aston Martin company. The timeless yet elegant design marked the Aston Martin DB9 as a Sport GT in the High Luxury Sports car segment.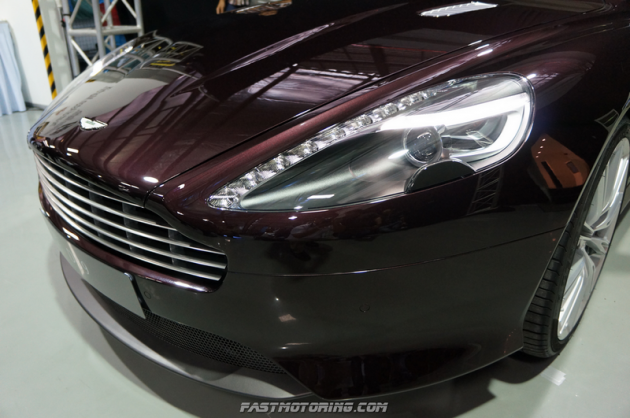 The new revision Aston Martin DB9 also has incorporated the day light LED into the head lights.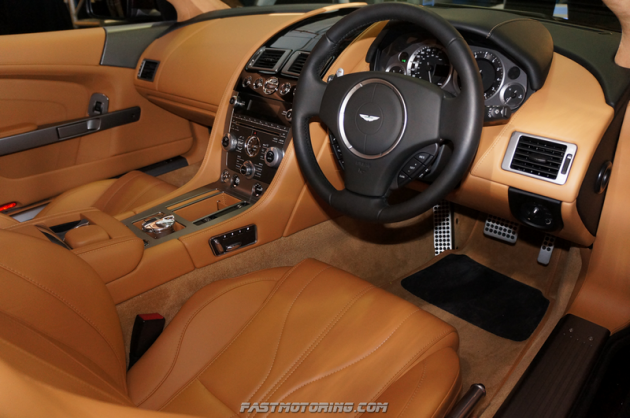 Like many sports GT car, the Aston Martin too sits low and wide for better center gravity. As hand stitched interior continues the luxury and Aston Martin's commitment attention to detail to achieve perfection. The layout of the dashboards continuous the British car maker's company's image fluid, elegant, classy interior design with highly graded selection of material.