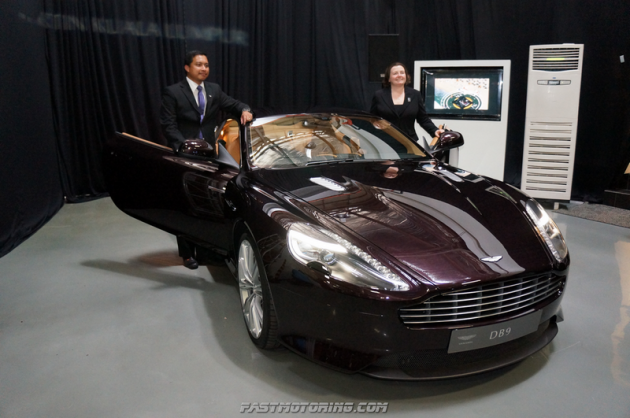 Aston Martin DB9 is officially here in Malaysia. The launch of the most powerful revision Aston Martin DB9 since we first seen back in 2004. This launch is in-conjunction of the 100 years of Aston Martin company. The timeless yet elegant design marked the Aston Martin DB9 as a Sport GT in the High Luxury Sports car segment.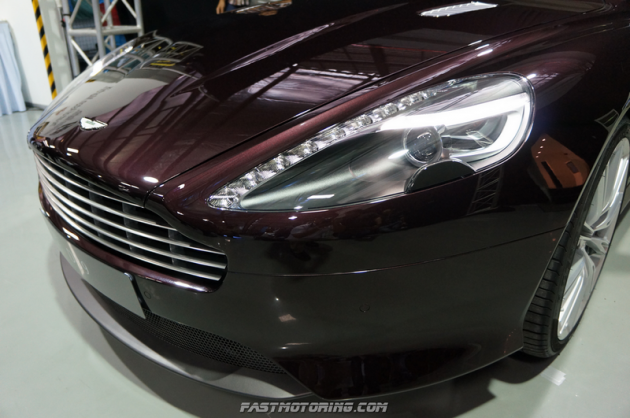 The new revision Aston Martin DB9 also has incorporated the day light LED into the head lights.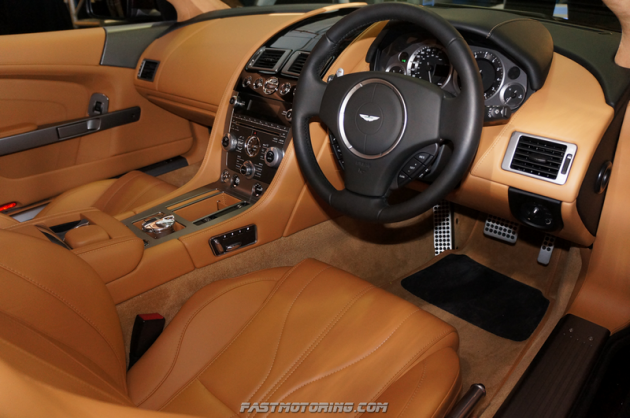 Like many sports GT car, the Aston Martin too sits low and wide for better center gravity. As hand stitched interior continues the luxury and Aston Martin's commitment attention to detail to achieve perfection. The layout of the dashboards continuous the British car maker's company's image fluid, elegant, classy interior design with highly graded selection of material.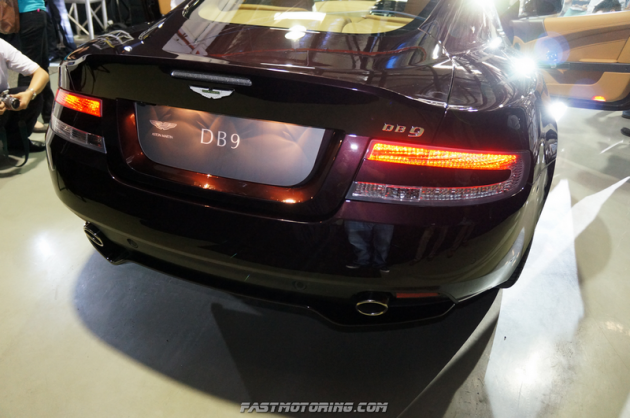 The rear boot has a flipper that will automatically function to give the DB9 better aerodynamic at high speed.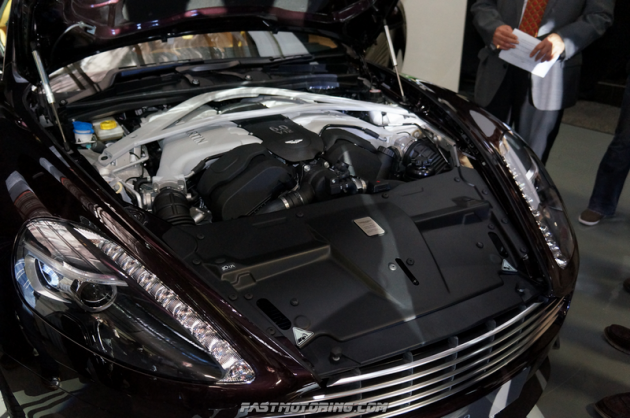 The new DB9 s equipped with the AM11 V12 engine that has a huge improvements in performance, pushing the 48-valve 6.0-litre V12 engine to 510 bhp and 620Nm of torque. The identical engine can be found in the Aston Margin Vanquish. The new 0-100km/h time it's just 4.6 seconds. The new Aston Martin DB9 goes for about RM1.7 million and after customers selected their customization of their DB9 , the delivery time frame it's just in 5 months from the United Kingdom.
Gallery : 2013 Aston Martin DB9 Malaysia