In India, the indian has Mahindra. In China, the chinese has Great Wall Motors.
On the 24th of this month, the GWM (Great Wall Motors) went on sale in Australia with 2 models. The key selling point of GWM is mainly on the pricing factor. However, GWM does builds four-wheel-drives, light and small cars. But at this stage, there is no news whether they will be exporting other models besides those Pick-up to the Aussie land.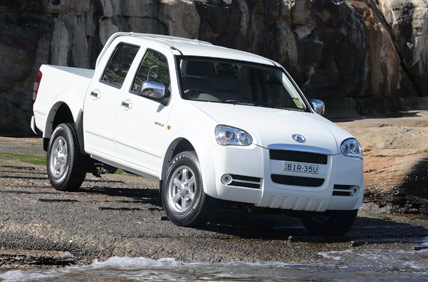 The GWM SA220 ute is rear-drive only, the V240 ute comes in either rear-drive and 4WD. All three seat five people in a dual-cab configuration.
The GWM V240 2WD debuts as the cheapest ute in its class (the Proton Jumbuck/Arena is cheaper in Australia but also smaller and seats only two people), at $23,990 on the road. The GWM V240 four-wheel-drive price at $26,990.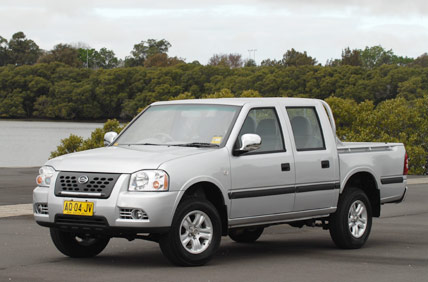 While the GWM utes come packed with equipment such as power windows and mirrors, alloy wheels, leather seats, fog lights, CD player and air-conditioning. The GWM SA220 does not get any airbags nor does it get anti-lock brakes. The more expensive GWM V240 models get both.
The GWM SA220 – as the name suggests – is powered by a 2.2-litre (78kW, 190Nm) four cylinder petrol engine. The GWM V240 models get a 2.4-litre (100kW, 200Nm) version. All are matched to a five-speed manual gearbox only. Average fuel consumption is 10.8 litres per 100km for the GWM SA220 and 10.7L/100km for the V240 models.