With the statistics of the GDP in Malaysia, it illustrates the fact that not everyone is able to afford a MPV or even a premium mini-MPV as their daily car. I strongly believe one of the inclination of a family man is to own 7 seaters MPV. Therefore, I think Perodua did this right by introducing the Perodua Alza mini-MPV' to the domestic market in Malaysia. With the introduction of Alza, it helps Perodua to expand their product offering and market shares which previously limited to small compact car to slightly larger car.
Probably, if you think Toyota Avanza could be your cup of tea. You may now think twice before hand as now you have more choice. Perodua Alza was introduced back in 23 November 2009. During the research and development stage, this car was known as Perodua D46T.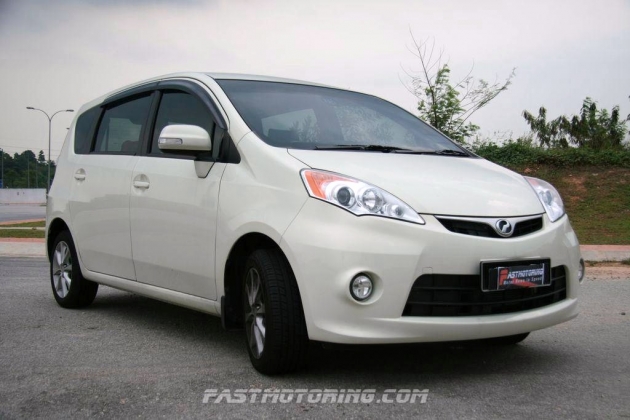 Currently, the Perodua Alza is available in 6 variants – Standard (SX, EZ), Premium (SXi, EZi) and Advanced (GHP, ZHP) with option of 4-Speed Auto or 5-Speed Manual Transmission. All models are fitted with the same 1.5 DOHC 16V DVVT engine (3SZ-VE). The engine churns out only 104PS max at 6,000rpm with a torque of 136Nm @ 4,400rpm. Although the engine is similar to the Toyota Avanza and Rush, the engine output is lesser. But what I am sure of is, the Perodua Alza is definitely more fuel efficient than the Toyota's as the Alza is built to run on Front Wheel Drive (FWD) instead of Rear Wheel Drive (RWD) with a huge axle at the rear that lead to slightly power loss during the power shifting.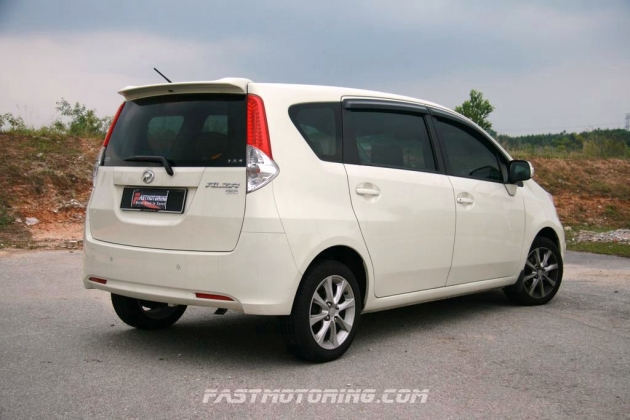 Perodua Alza has finally got something closer to compare with now – the Honda Freed. The overall dimensions of Perodua Alza (L:4205 x W:1695 x H:1620) is not as long, broad or tall as compare to the Freed (L: 4215 x W:1700 x H: 1735). However, both Alza and Freed are reasonably able to fits 7 people but Freed has individual seats on the second row and slightly spacious seats on the third row.
Unfortunately, the Perodua Alza does not have the auto-sliding doors like the Honda Freed. But what the Alza able to offers is a pair of huge rear doors that able to open widely. Some car owners might not like the Alza to park beside their car because Alza's rear doors are able to open widely which possible dent their car. But the awesome part, the passengers can access to the car easily.
In terms of technology, Honda Freed is more advanced with 5-speed auto transmission and slightly powerful engine with 118PS. In logic maths, you can almost buy 2 units of the Perodua Alza with the price of 1 unit of Honda Freed that design and built for the same purpose.