In Malaysia, Volkswagen Passat 1.8 TSI B7 version was introduced back on October 2011 with fully imported CBU version. Follow by replacing it with locally assembled CKD version back on March 2012. The CKD version is assemble by DRB-Hicom in Pekan, Pahang, Malaysia. Both versions are having the identical specification except for the recent Passat Sportline, which launched back on October this year.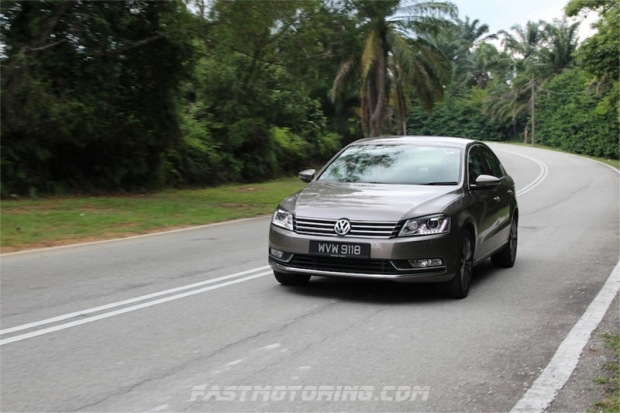 This 4-door sedan Volkswagen Passat is powered by turbocharged 1.8-litre TSI engine mated with 7-speed DSG transmission. Unfortunately, for this particular model there is no other variants like 220kW V6 4Motion or TDI in Malaysia.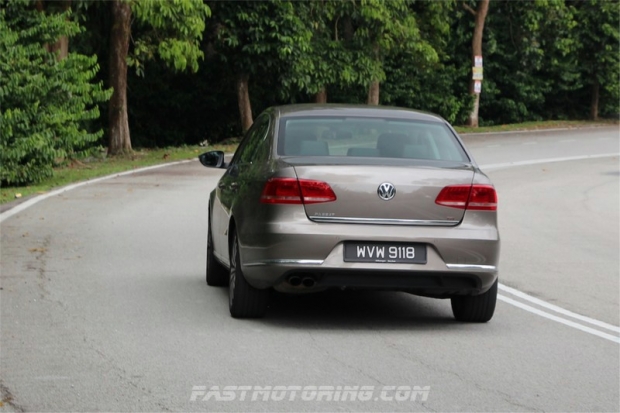 The current B7 generation of Passat is technically redesigned from the previous B6 generation platform by reshaping all panels except the roof. Apart from that, Volkswagen has added new features and tweaks to improve comfort, efficiency, safety and value. From outside, the car may give you a flat impression but indeed, it is a good car to be considered to buy!
Based on the spec sheet, the 1.8 TSI engine delivering 160PS @ 6,200rpm with a max torque of 250Nm @ 4,200rpm. The acceleration from 0-100km/h is considerably great, which clocked at 8.5 seconds and top speed of 220km/h.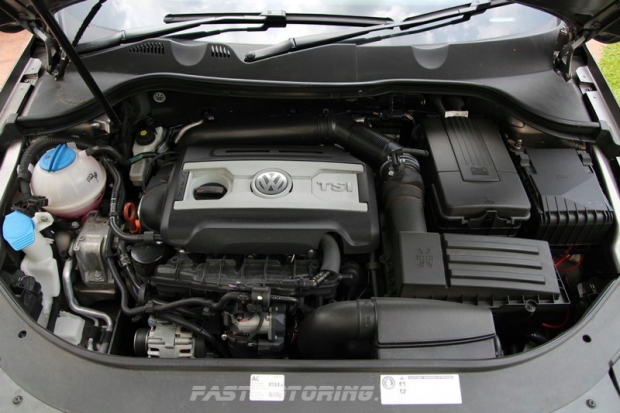 Regarding the unleaded fuel grade, Volkswagen Group Malaysia (VGM) has listed a minimum RON 95 is required. Based on my normal driving condition, I managed to clock an average of 14.3 km per litre of fuel consumption. Not too bad, isn't it? The fuel tank capacity is approximately 70 litres, which is good for traveling long distance without stopping for refuel.
Based on the car I tested which clocked less than 8,500km, the 7-speed Direct Shift Gearbox (DSG) is smooth when shifting from low to high gear or vice-versa. It gives a sporty feeling while driving.