The Nissan Sylphy that currently selling in Malaysia was launched back in 2008. This car is based on Nissan 'B' platform. Since its debut, the Sylphy received many awards and recognition by the local automotive journalists. It is also known as Nissan Bluebird in Taiwan.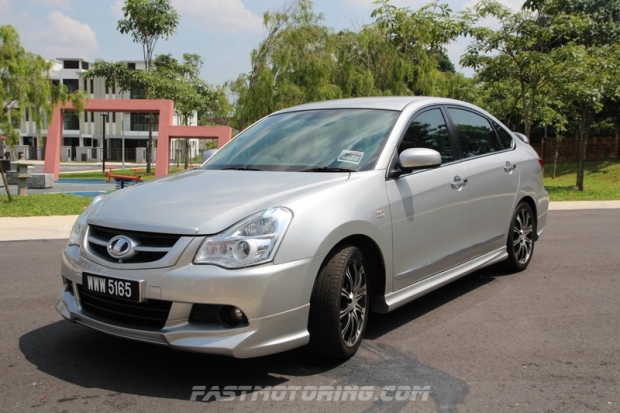 The Nissan Sylphy uses the all-aluminium MR20DE engine mated with Xtronic Continuously Variable Transmission (X-CVT). The engine outputs 133ps (98kW) @ 5,200rpm with a max torque of 191Nm @ 4,400rpm. The entire combination is designed to deliver smooth and powerful acceleration plus greater fuel efficiency. By using CVT, fuel efficiency is easily achievable.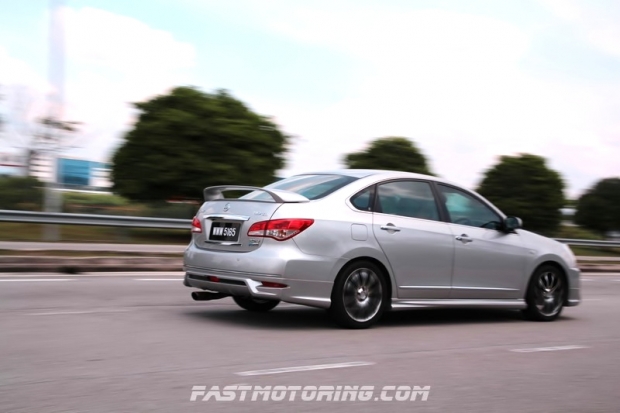 I have never test drive any Sylphy before until I got the key of this Nissan Sylphy Tuned by Impul. This exclusive model is launched in Malaysia in conjunction with the 2012 Autobacs Super GT Series at Sepang International Circuit on 10th June 2012. It is a tuned up model based on the stock Nissan Sylphy 2.0.
Just like other Nissan, the Sylphy is easy to drive and spacious inside. I felt the legroom of the rear is as spacious as the 'D' segment cars like Nissan Teana or Toyota Camry. The interior is black in colour including the leather seats. However, the leather seats is also available in Brown colour as an option. Thanks to the Electric Power Steering (EPS), that results a lighter steering wheel control. The Sylphy has the biggest boot – 504 litres in its class. The 2.0 XV that we got is a premium model, it comes with Intelligent Key for true keyless start-up and entry. The engine can be started by turning the ignition switch once the Intelligent Key is detected inside the car.