In a couple of episode back on the British car show Top Gear, "Mr. Bean" star Rowan Atkinson recorded the fastest lap time in the program's Star in a Reasonably Priced Car segment.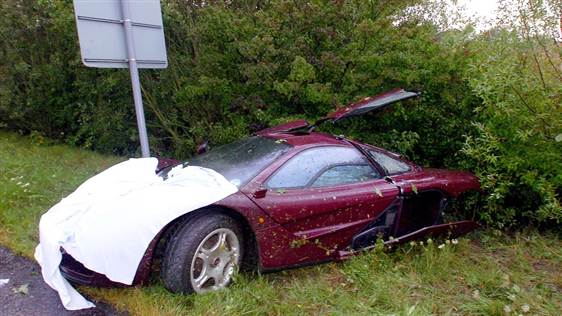 Unfortunately on last Thursday, he suffered a shoulder injury when his McLaren F1 supercar hit a tree and a lamp post in a crash near the town of Haddon, U.K. – a village about 85 miles north of London.
According to media reports, the $1 million McLaren F1 supercar (one of the world's fastest road cars) struck a tree, a lamp post and caught on fire, authorities said.
Atkinson left the Peterborough City Hospital north of London in a wheelchair on the following day after the accident, said UK broadcaster Sky News.