Back in January this year, Volvo Car Malaysia launched the CKD variants of the V60 T4 and T5 for the local market. The V60 is basically a station wagon version of the S60 sedan with larger trunk space and versatility. With the V60 sportswagon, cargo space for shopping bags will never be an issue again! Shopping for furniture at IKEA? Not a problem.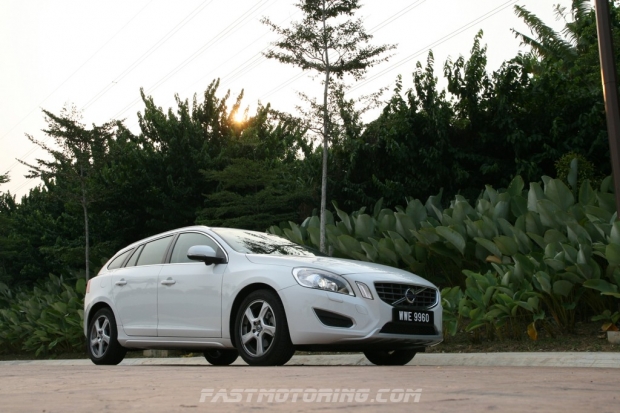 Before hand, I am not a Volvo enthusiast but not until recently. Without the presence of V60 T3 in Malaysia, the Volvo V60 T4 is the entry range of the V60 line-up and follows by the T5.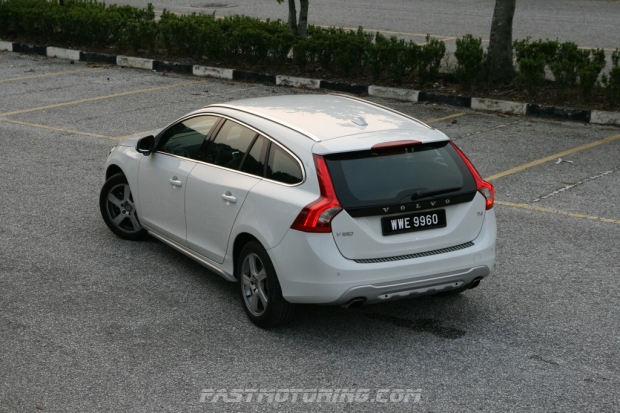 Also, the Volvo V60 T5 has recently been awarded the "Best Performing Family Car" at the Allianz Asian Auto-VCA Industry Award 2012. But this doesn't meaning the smaller T4 is not one of the "best".
Though the V60 T4 is the entry range, but I felt that Volvo never neglect this model car with its standard safety features, performance and handling. The Volvo V60 T4 is packed with a 1.6-litre GTDi engine mated with a 6-speed PowerShift Dual-Clutch auto transmission. The 1.6-litre turbocharged powerplant output a maximum power of 180hp @ 5,700rpm with 240Nm of maximum torque from 1,600rpm to 5,000rpm. Technically, the PowerShift Dual-Clutch auto transmission is a wet clutch and it was designed with gearbox specialist Getrag under the GETRAG FORD Transmissions joint venture.
Based on the specification, the maximum speed is up to 220km/h and the T4 station wagon takes 0-100km/h below 9.2 seconds. Although the car is turbocharged with a small capacity engine, there are barely any turbo lags and the engine is quite responsive on the station wagon's body. The combined cycle of fuel consumption takes 7.5 litres per 100 km for the V60 T4 and emitting 173g/km of CO2.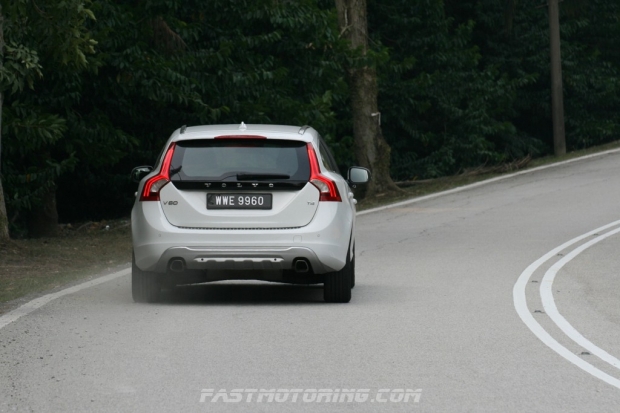 We are unable to test on the maximum speed on the road due to legal limitation in Malaysia, unless we put the car in Sepang racetrack. However, I found folks in YouTube managed driving up to 220km/h on the Autobahn in Germany. Hence, I presumed it is a valid claim.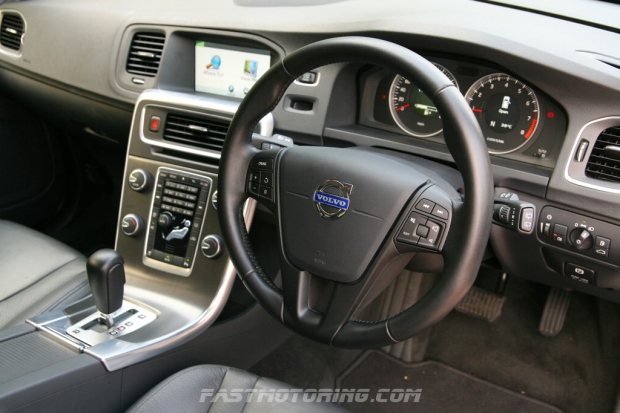 The Volvo V60 T4 fitted standard with 17-inch alloy wheels with 215/50 R17 tyres. Besides the Volvo XC60, the other newer Volvo's model comes with a tyre sealant kit instead of a spare tyre.