Nissan Malaysia (Edaran Tan Chong Motor – ETCM) has taken the Sylphy & the Livina X-Gear to Impul team for some sporty upgrades. Last week in conjunction of the Super GT 2012 event, Nissan has launch 2 of their models with Impul components. The event was further infused with hype with the appearance by Dato' Dr Ang Bon Beng, Executive Director of ETCM and Kazuyoshi Hoshino San, founder of the Impul branding and team principle of Calsonic Impul Team with the Nissan GTR participating in the Malaysia Super GT 2012 race.
Dato' Dr. Ang mentioned that the Nissan vehicles with Impul package has accounted for about 10% sales of each respective model and the Impul accessories are highest quality installed by professionally trained personnel. These variants are meant for those individual to wants a Nissan vehicles with a sportier and exclusive side.
The two cars launched last week end with the Impul package is the Nissan Sylphy Tuned By Impul & Nissan Livina X-Gear Tuned By Impul. Both of the cars have been fitted with various Impul accessories. Immediately, we notice that both cars have been installed with Impul aerokit for better aerodynamics and sportier styling.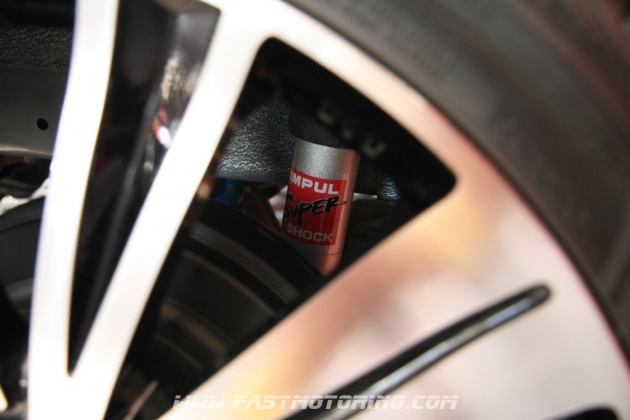 Both of the cars have been fitted with IMPUL Sport Suspension System – which consist of shock absorbers and coil springs as seen in the picture. This set of sports suspension system has been specially tuned by IMPUL engineers to deliver sportier handling. The ride height is lower with increased lateral force support when cornering to enhance the neutral cornering characteristics of Nissan Livina X-Gear. Both cars have been tuned to have good ride comfort is retained so that long journeys are just as pleasurable as well as safety & agility.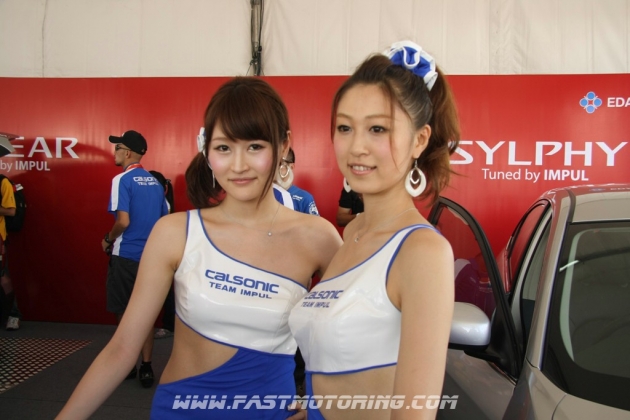 Not to forget the temperature of the event was even  hotter when 2 Impul Calsonic Team Race Queen arrived. Kazuyoshi Hoshino San also has given his signatures to both of these cars' dashboard.
The Nissan Sylphy has fitted with IMPUL Aerokit that consist grille, front and rear bumper spoilers, side skirts and IMPUL's trademark wing spoiler on the bootlid. As the Nissan Livina X-Gear Impul has been fitted Impul signature wing like the one found in Nissan Grand Livina Tuned By Impul.
Both Nissan Sylphy Tuned By Impul & Nissan Livina X-Gear Tuned By Impul have been fitted with 17″ wheel, which claims to forge by a new super cast process that lightens the rim up to 30%. This make the rims lighter and better fuel economy. The Sylphy is fitted with IMPUL Aura SX-10 Alloy Wheels (left photo above), where as the X-Gear is fitted with the IMPUL Aura SX-20 Alloy Wheels (right photo above).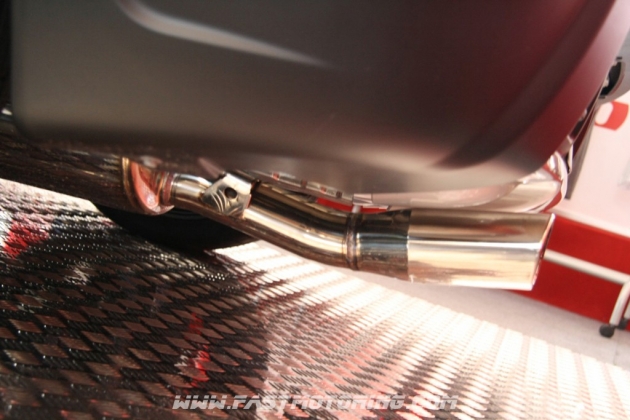 Both cars have been installed with IMPUL Blast 2 Exhaust Muffler – a high-quality stainless steel exhaust muffler in a polished finish and IMPUL logo etched on the tailpipe. Apart from enhancing the car's looks, this muffler also provides sharper engine response and has a sportier growling note.
All IMPUL parts come with a 3-year or 100,000-km warranty (whichever comes first, subject to terms and conditions) on manufacturing defects if they are purchased and installed by ETCM on a brand new Nissan Livina X-Gear or Nissan Sylphy. The Nissan Livina X-Gear 1.6 (A) with Impul package would cost RM90,800 & the Nissan Sylphy with Impul package are list as per below.
Nissan Sylphy 2.0L (A) XL Comfort with Impul package – RM125,988
Nissan Sylphy 2.0L (A) XL Luxury with Impul package – RM130,988
Nissan Sylphy 2.0L (A) Premium with Impul package – RM135,988
Photo Gallery: Nissan Sylphy & X-Gear Tuned By Impul @ Super GT Malaysia 2012