When the proclamation about the new Perodua Myvi 1.5L will be launching, our enthusiast's sense triggered to drive a more powerful Myvi immediately. We took the top of the range Perodua Myvi Extreme with a 5-speed manual transmission to get the maximum output from the 1.5-litre that produces 102hp and attempt to achieve the 0-100km/h in below 10 seconds.
With 2 adults onboard, we are able to achieve 10.7 seconds from 0-100km/h. Hence, we believe 0-100km/h below 10 seconds is achievable. The 1.5-litre engine performs pretty well and responsive. However, the engine gets a bit loud when we're doing high 5000rpm above. Otherwise on a normal day cruising or over taking with the Perodua Myvi 1.5, not a problem at all.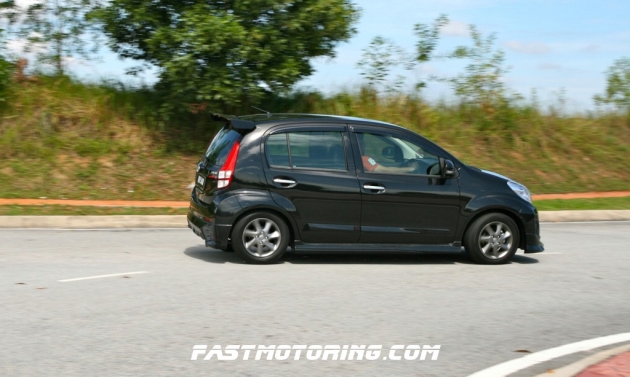 According to Perodua's engineer, the all the new Myvi has been fitted with an extra bar in the rear body and a firmer suspension tuning for the Myvi 1.5 too.The car grips pretty well for a short wheel base vehicle. Steering response was predictable and relatively direct. As we are driving the manual version of the Myvi Extreme, we often require to change gears with the gear stick, we felt that the gear stick was position a bit low even the driver seats is positioned to the lowest.
More Details On Perodua Myvi Extreme Test Drive with Detail Review Here !