Today, Honda Malaysia quench our thirst and satisfied our eagerness by unveiling the new 9th generation Honda Civic Malaysia. As expected, the leak information and photos of 9th Generation Honda Civic as we posted just yesterday was true. As Honda claimed the new Honda Civic is designed with an "Advanced Smart Sedan" concept. There are many handy and smart features with the 9th Gen Honda Civic. Photo shown below is the New Civic with Modulo bodykit.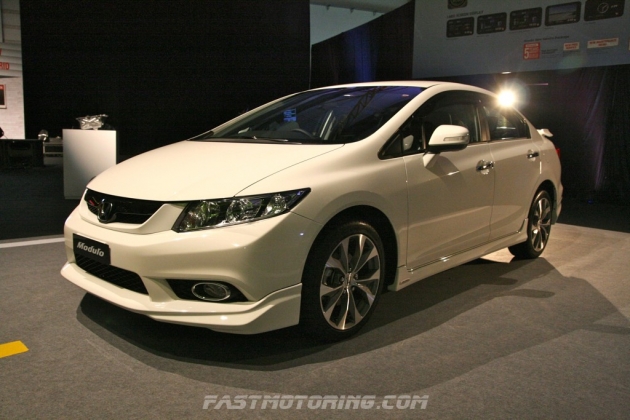 For this generation of Honda Civic, Malaysian gets the identical design with the Honda Civic US edition. This could be due to the 8th Gen Honda Civic has been stop selling in Japan since 2010 and this 9th Generation Honda Civic will be not on sale in Japan. After clarification during the press conference, we found out that the development of the 9th Generation Civic is still remained in Honda Headquarters, Japan.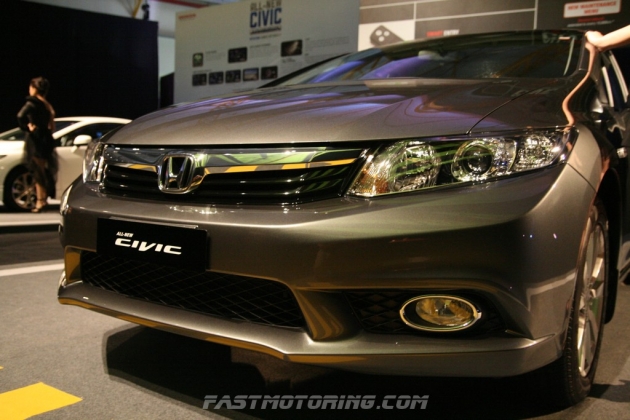 For the Civic 2.0L models, there will be High Intensity Discharge (HID) Headlights with projector this time. The rest of the variants, it will be standard halogen with projector lamp.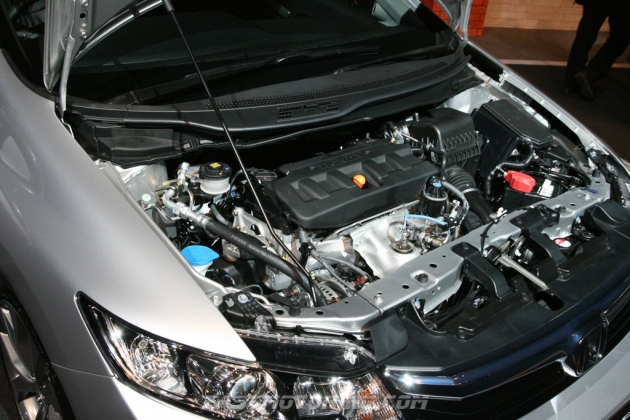 The 1.8L SOHC i-VTEC (R18A) engine produces 141hp @ 6,500 rpm where as the 2.0L SOHC i-VTEC (R20A) will produce 155hp @ 6,500 rpm. The new 2.0L SOHC i-VTEC that is identical to the new Accord's engine has been tuned to give the new Civic a different engine characteristic. The new Civic 1.8 offers a max torque of 174Nm, while the 2.0 offers a max torque of 190Nm. Both engine max torque at 4,300 rpm.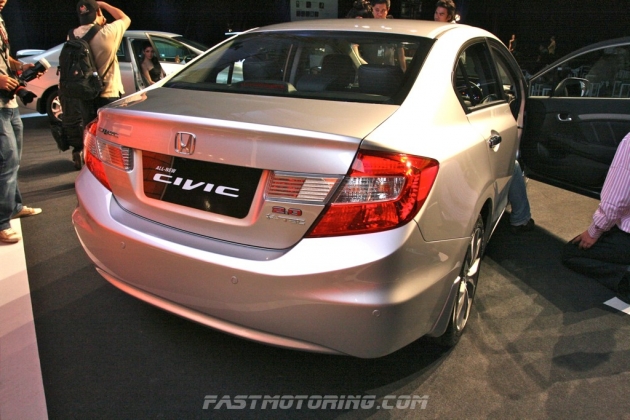 From the rear, Honda claims the rear lights highlight the sexy rear design of the Civic. But, this rear lights remind us that it does look similar to the current Mercedes-Benz C-class rear lights. The overall length of the 9th Generation Civic remained the same as the 8th Generation Civic.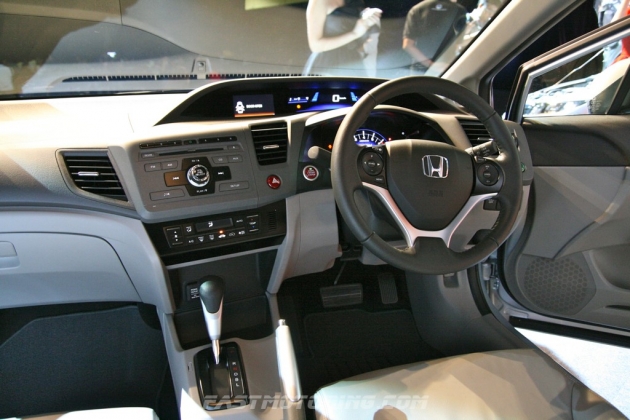 The all-new 9th Gen Honda Civic features the similar 2-layered dashboard layout that found in the previous generation but now enhanced with series of new technologies and a more driver-centric design. A 5-inch intelligent Multi Information Display (i-MID) is fitted next to the digital speedometer to promote smart and efficient driving. Like the facelifted Honda City earlier, the new Honda Civic will features the Eco Assist functions, which helps driver improve the vehicle fuel efficiency by changing colours from blue to green to guide driver to achieve a better fuel economy driving pattern. The Honda Civic 2.0L models and the Hybrid model will not require metal car keys as there's Smart Entry and Push Start Button. Drivers of the Civic 2.0L will get to enjoy some manual gear shifting with the paddle shift controller.