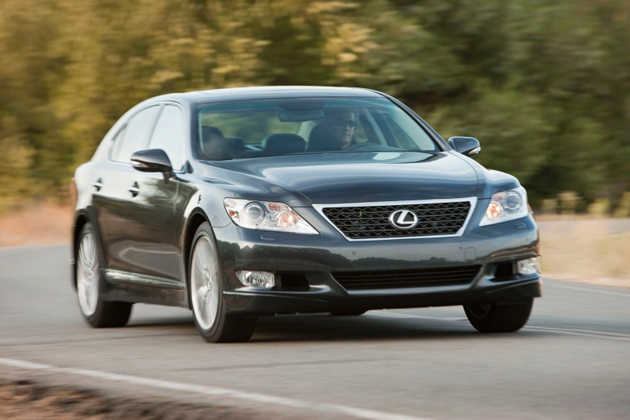 The Lexus LS 460 Sport and LS460L luxury sedan has been recalled previous due with a flaw on the Variable Gear Ratio System which is a part  that affect the electronic steering system that can cause the steering to unable to be centred up to 90 degrees. This may occur after the driver has turned the steering wheel fully in one direction then quickly attempt to turn it back to the center position. Much like doing a very quick U-turn.
Driver will notice the affected vehicles VGRS system will do the auto-correcting withint 5 second. However that's rather slow under the extreme driving circumstances. This will not happen during normal daily driving.
The VGRS or know as Variable Gear Ratio System is a feature in Lexus LS 460 to help easier handling and better stability to the vehicle by altering the the gear ratio.
As for Malaysia, the Lexus LS 460 Sport and LS 460L is affected.Lexus Malaysia has taken initiative to contact all it's owner. Lexus Malaysia also mention that there's less than 10 units of Lexus LS 460 is affected. In fact, there's actually less than 10 unit of Lexus LS 460 sold in Malaysia. Lexus has initiated Special Service Campaign for the Lexus LS460 owner, to perform the parts replacement, the process will take less than an hour to perform. Lexus will notify the owners once the parts is available.
Lexus Malaysia also ensures the customers that has just booked the Lexus LS460 recently that they will perform corrective measures before the delivery of the luxury sedan.
However that's not the case in the United States. The United States has issue a stop sale to it's all Lexus LS 460 variant and LS 600h. ( standard and long wheelbase model). Toyota has fixed the problem of the new batch of LS 460 and LS 600 from the assembly line and the new vehicle will only reach the US Lexus dealder in middle of June. A total of 3,800+ owners are effected in the United States.  Read the recall summary from the US government.
Owners of Lexus LS460 are urged to avoid turning the steering wheel rapidly. For more information on this recall for Malaysia Lexus LS460, please contact Lexus Malaysia at 1-800-8-LEXUS (53987).