Mazda 6 Facelift 2010 has quietly launched in Malaysia.  Shown together will other Mazda families members in 1 utama this weekend, Mazda 6 Facelift 2010 Malaysia has some few upgrades but mainly on the 2.0 liter version. Just by looking it , the new Mazda 6 has inherit design from the Mazda 3 2010 or rather from the Mazda Furai fascia designs.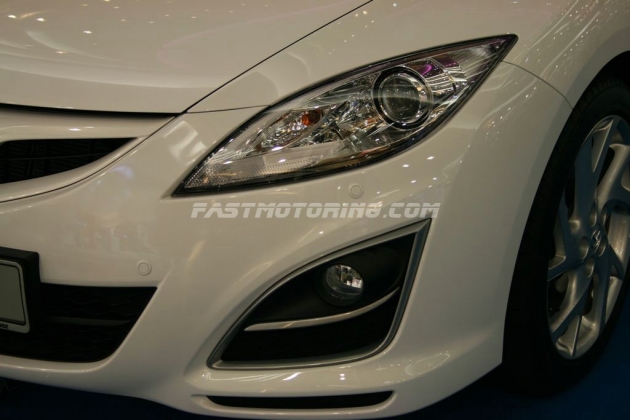 The white new Mazda 6 shown here it's a 2.5 liter version. The new Mazda 6 2010 receives changes on Foglamp bezel design, Front Grill, new front bumper design and new headlamps design. The Mazda 6 has Bi-Xenon headlamps, but on the new version there's Bi-Xenon headlamp with swivel AFS ( Adaptive Front-Lighting System). Which means the front headlamps will swivel to left and right as you change your direction.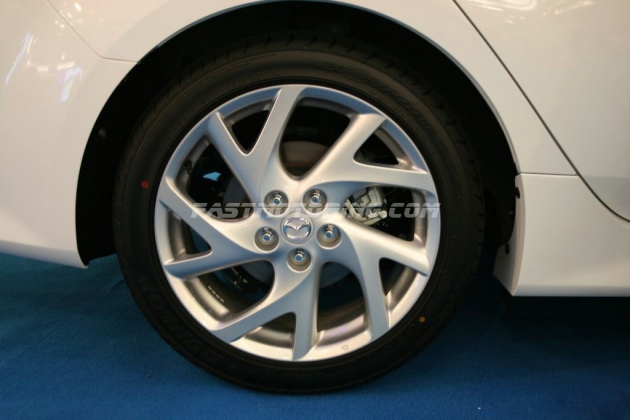 The all-new Mazda 6 2.5 also receive new wheels design. These rims design gives me a more "moving" feeling.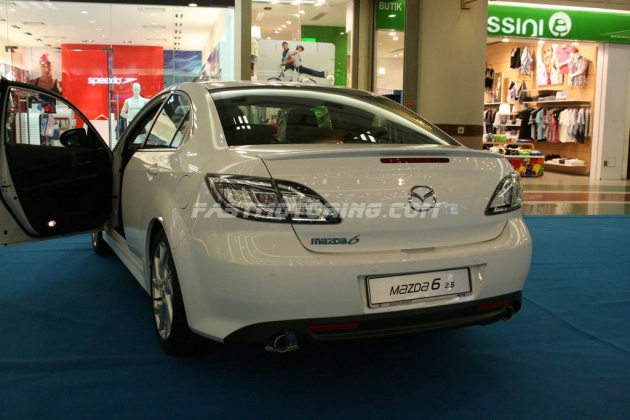 From the rear, the Mazda 6 2.5 receive new rear lights design. While the information we received, it says to be the rear bumper design has been update but we couldn't really notice it. Attached photo below it's the Pre-facelift Mazda 6 2.5.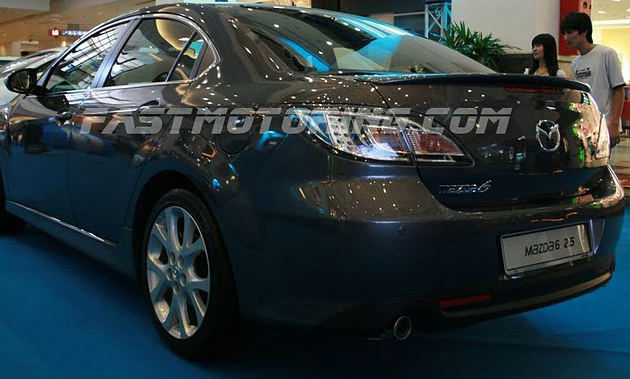 You can notice the rear lights it's different where by the middle part it's more "redish" and you can compare the rims design too.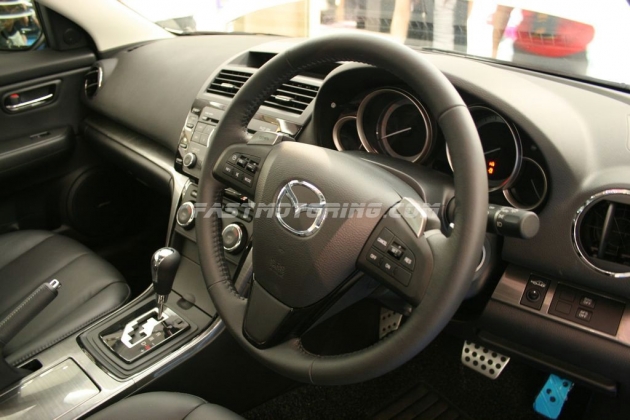 As for the Interior of Mazda 6 2.5, there's no changes that we are aware of, but what we would like to mention is the Mazda 6 2.5 version has push-start button, BOSE audio system and also a sun roof shown below as compare to the latest Mazda 6 2.0 version.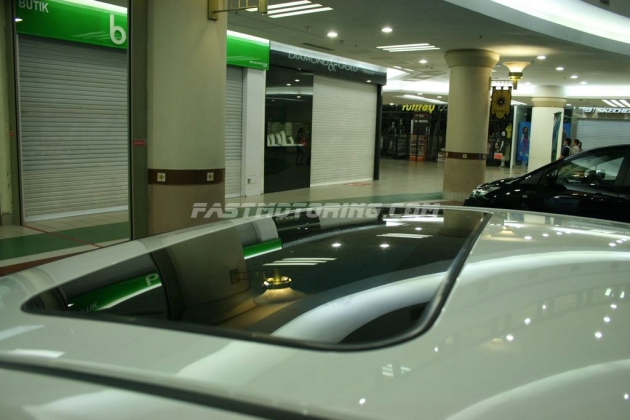 As for Mazda 6 2010 Malaysia new facelift 2.0 version please continue reading below.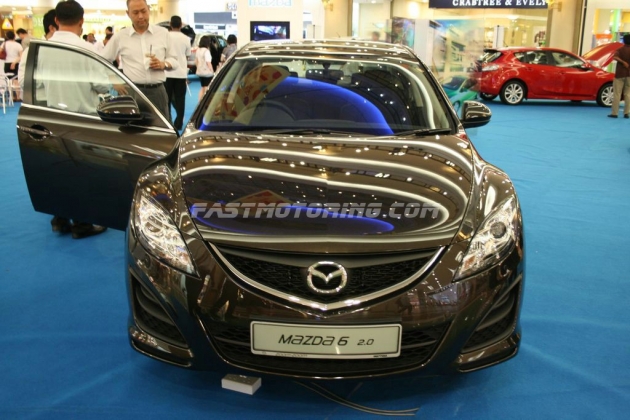 Immediately, we can see the Mazda 6 2010 2.0 version has lack of foglamps, a different front grill design as compare to the Mazda 6 2.5 version. If you are able to notice, the Mazda 6 2.0 version has also a different design of front headlights.
For those who are interested with Mazda 6 2.0 – do not need to be disappointed, the all-new Mazda 6 2.0 facelift Malaysia version has added quite a few goodies. For example, the headlights are now with ( HID ) High-intensity discharge headlamps. Check out the video above to have a quick walk through of the new Mazda 6 2.0 facelift.
Click here to Read more about Mazda 6 2010 Malaysia facelift details with Photos!