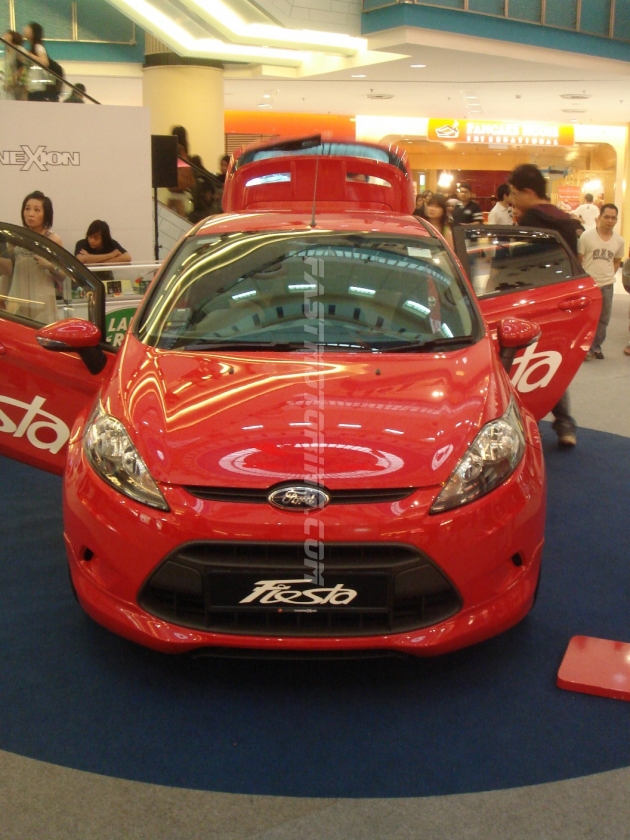 Ford Malaysia has pre-launch their all-new Ford Fiesta which is expected to be here in the 3rd quarter this year. These picture which was taken awhile ago in Sunway Pyramid. This is the first time Ford Fiesta shown to Malaysia in public.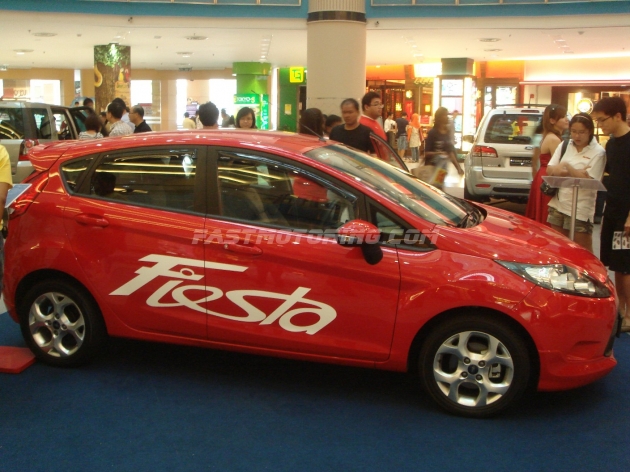 Ford Malaysia decided to show the more sporty Ford Fiesta to Malaysian first as their marketing strategy. According to the people on floor there will be a sedan Ford Fiesta version later this year. Our sources also notify us that, there will be another preview of Ford Fiesta tomorrow in 1utama tomorrow 7th April to 11th April – but we are not sure whether the Fiesta sedan version will be display. With a estimate pricing  from RM75,000 to RM85,000. The Ford Fiesta will be an attractive bargain.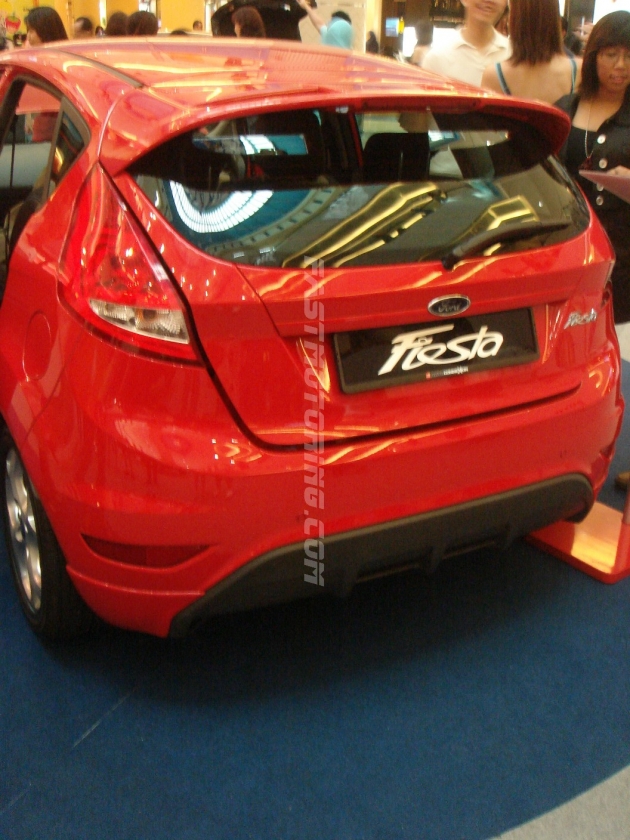 The Ford Fiesta is fully imported – a CBU ( Complete Built-Up) unit from Thailand. Ford Fiesta Hatchback here as shown, has a few sporty element. While others would call their car as aerodynamically design, Ford would say this Ford Fiesta is Kinetic Design. Do check out the rear diffuser on the bumper and the rear spoiler.
Click here to Check out more details and photos of Ford Fiesta Malaysia