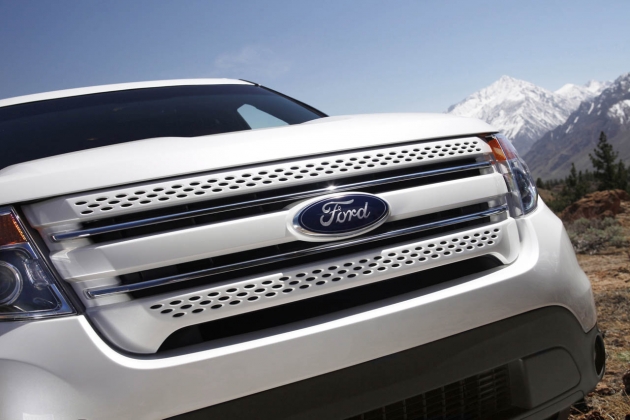 2 days ago, Ford concurrently unveiled the Re-invented Explorer at a number of media events around the United States and Canada. The main event held at New York City's Herald Square with Ford CEO Alan Mulally.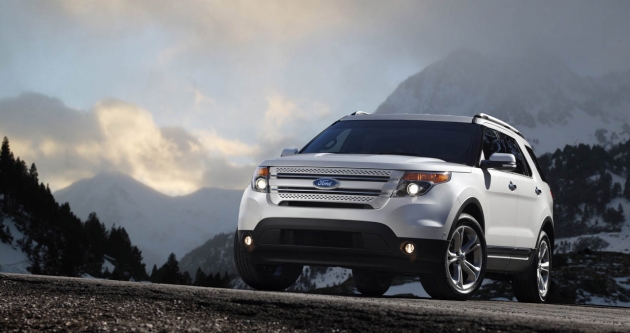 Ford also announces some model info, which will be available later this year. Variety from V6, XLT, Limited and possible a fully-loaded Limited – US$31,190 to US$48,000.
The all-new Explorer built on a uni-body platform derived from D3 platform rather than the separate frame of the outgoing model. Designed originally by Volvo for its 1999 S80, the D3 platform was first used in a Ford-badged product for the 2005 model year. The SUV comes with a road-oriented fully independent suspension and Ford's optional intelligent 4-wheel-drive system.
The Explorer debut with a new EcoBoost turbocharged 4-cylinder engine and V6. The 2.0-litre turbo-charged inline-4 with direct injection delivers an estimated 237hp at 5,500 rpm and 250 lb-ft of torque from 1,750 to 4,000 rpm. Ford says that fuel economy is up 30 percent over the outgoing Explorer V6. However, the EcoBoost will only be offered with front-wheel-drive. Moreover, the 2.0-liter EcoBoost engine will introduce in various other Ford products in Europe, Asia and Australia.
Click here to continue on 2011 Ford Explorer with Photo Gallery and Videos…