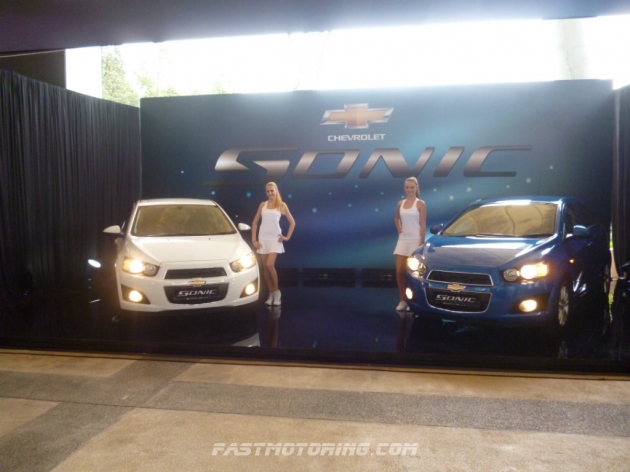 Chevrolet Sonic was launched recently in here Malaysia at National Aquatic Centre Bukit Jalil. Naza  Quest Sdn Bhd. brought in both the Sonic Sedan and the Sonice Hatchback. The sonic is targeted to the "Generation Y" Malaysian that is young and trendy. The Chevrolet Sonic is said to be developed with a proven global platform that delivers precision handling and performance. The Chevrolet Sonic is a B-segment car which direct competes with Toyota Vios, Mazda 2, Honda City or recently launched Nissan Almera. Naza Group aims to grab part of the pie with the Chevrolet Sonic, as the B-segment vehicles are the largest market in Malaysia.
| | |
| --- | --- |
| | |
Both Chevrolet Sonic Sedan & Hatchback has an identical front fascia. Both feature the chrome dual-port grille at the front. As the side the obvious shape of the hatchback and sedan is noticeable  The Sonic 5-door hatch has a rear door to access the boot and fold-able rear seats if you need to transport bigger objects. The Sonic 4-door sedan will have a separate boot just like any sedan car.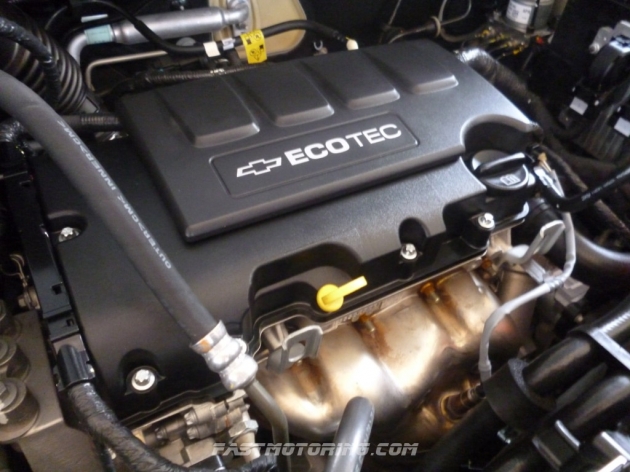 The Chevrolet Sonic features the 1.4L Ecotec DOHC 16-Valve engine that produces a humble 74hp with a 6 speed automatic gearbox.  On paper it will go from 0-100 in 12.9 seconds and it is possible to achieve 8.1 L/100km fuel efficiency. Standard safety features such as air bags, ABS & EBD are all in.
The interior design of the Chevrolet Sonic favours me, it's modern, simple yet futuristic. The blue luminescence interior lights reminds of the movie – Tron. The digital speedometer and rpm meter is one of its kind and never been seen in other vehicles in this segment. Noticing the interior details carefully, the futuristic "Tron" theme is more and more recognizable.  The dashboard materials are somewhat like Chevrolet Cruze's, in fact this Chevrolet Sonic looks and feels like a modern baby Chevrolet Cruze.